In today's digital age, the world of luxury fashion has expanded beyond the confines of brick-and-mortar stores. With the rise of e-commerce, fashion enthusiasts now have access to a plethora of high-end brands and coveted pieces at the click of a button. Among the numerous online platforms catering to luxury fashion, YOOX.com stands out as a pioneer and ultimate destination for fashion aficionados worldwide.
YOOX.com, founded in 2000, has revolutionized the way people shop for luxury fashion. The website combines cutting-edge technology, a vast selection of designer brands, and a seamless user experience to create a one-of-a-kind shopping experience. Whether you're searching for a statement piece, timeless classics, or the latest runway trends, YOOX offers an unparalleled range of options to suit every style and preference.
One of the key factors that sets YOOX apart is its extensive and carefully curated selection of luxury fashion brands. With over 950 designer labels available, including top names like Gucci, Prada, Valentino, and Givenchy, YOOX offers a truly comprehensive range of options. Whether you're a fan of high fashion, streetwear, or avant-garde designs, you're bound to find something that captures your imagination and reflects your personal style.
YOOX.com is not just a platform for well-established luxury brands; it also champions emerging designers and promotes creativity in the fashion industry. Through collaborations and partnerships with emerging talents, YOOX provides a platform for these designers to showcase their work to a global audience. This commitment to nurturing new talent sets YOOX.com apart as a forward-thinking and influential player in the fashion landscape.
The user experience on YOOX.com is nothing short of exceptional. The website's sleek and intuitive design allows for easy navigation and a seamless shopping experience. The search functionality is highly efficient, enabling customers to find exactly what they're looking for, whether it's a specific designer, style, or price range. The product pages are comprehensive, providing detailed descriptions, multiple images, and even styling suggestions to help customers make informed choices.
Furthermore, YOOX goes above and beyond to enhance the shopping experience through its innovative features. For example, the YOOX mirror feature utilizes augmented reality technology, allowing customers to virtually try on selected items. This feature not only helps customers visualize how the pieces would look on them but also adds an element of excitement and interactivity to the online shopping experience.
Another standout feature of YOOX.com is its commitment to sustainability. The fashion industry has long been criticized for its environmental impact, but YOOX has taken proactive steps to address this issue. Through its YOOXYGEN initiative, the platform promotes sustainable fashion by partnering with designers who prioritize ethical production practices, use eco-friendly materials, and support social responsibility. By integrating sustainability into its core values, YOOX demonstrates its dedication to making a positive impact on the planet.
In addition to its exceptional selection and user experience, YOOX offers a range of services that further enhance the customer's shopping journey. The platform provides worldwide shipping, ensuring that customers from around the globe can access their desired luxury pieces. It also offers multilingual customer support, making it easy for customers to get assistance in their preferred language. YOOX.com's commitment to customer satisfaction is evident in its dedication to providing an all-encompassing and personalized experience.
YOOX.com's influence extends beyond its e-commerce platform. The company actively engages with its audience through various channels, including its online magazine, "The YOOX Edit." This digital publication features fashion editorials, interviews with designers, trend reports, and style tips, providing an immersive experience for fashion enthusiasts. By offering engaging and relevant content, YOOX establishes itself as a trusted authority and source of inspiration in the fashion world.
YOOX has not only revolutionized the way people shop for luxury fashion but has also become a hub for fashion inspiration and discovery. The platform understands that fashion is not just about buying clothes; it's about expressing one's individuality and exploring new trends and styles.
One of the standout features of YOOX is its commitment to exclusivity. The platform offers a selection of limited-edition and hard-to-find pieces, allowing fashion enthusiasts to own unique items that are not easily accessible elsewhere. Whether it's a rare collaboration between a luxury brand and an artist or a limited-edition capsule collection, YOOX ensures that its customers have access to fashion pieces that truly stand out from the crowd.
YOOX dedication to providing an immersive and personalized shopping experience is evident in its innovative use of technology. The platform utilizes artificial intelligence and data analytics to offer personalized recommendations based on a customer's browsing and purchase history. This intelligent curation ensures that customers are presented with items that align with their personal style, making the shopping experience more efficient and enjoyable.
Furthermore, YOOX understands the importance of convenience in the online shopping experience. The platform offers a range of flexible payment options, including secure transactions, multiple currencies, and various payment methods, catering to customers from different parts of the world. Additionally, YOOX provides detailed size guides and measurements for each product, minimizing the chances of ordering the wrong size and ensuring a hassle-free shopping experience.
YOOX also recognizes the significance of community and engagement in the fashion world. The platform features a vibrant and active social media presence, connecting with its audience through platforms like Instagram, Facebook, and Twitter. By sharing fashion inspiration, behind-the-scenes glimpses, and interactive content, YOOX creates a sense of community and fosters a dialogue with its customers. This approach not only strengthens the brand's connection with its audience but also provides a platform for fashion enthusiasts to connect and share their love for luxury fashion.
In addition to its e-commerce platform, YOOX collaborates with renowned museums, galleries, and institutions to curate exclusive fashion exhibitions and events. These collaborations bridge the gap between art and fashion, showcasing the creative and cultural aspects of the industry. By engaging in these partnerships, YOOX demonstrates its commitment to supporting the arts and fostering creativity in the fashion world.
YOOX.com's success can also be attributed to its parent company, YOOX NET-A-PORTER GROUP, which is one of the world's leading online luxury fashion retailers. The group's expertise and industry partnerships contribute to YOOX extensive brand portfolio, ensuring that customers have access to the most coveted and sought-after luxury fashion labels.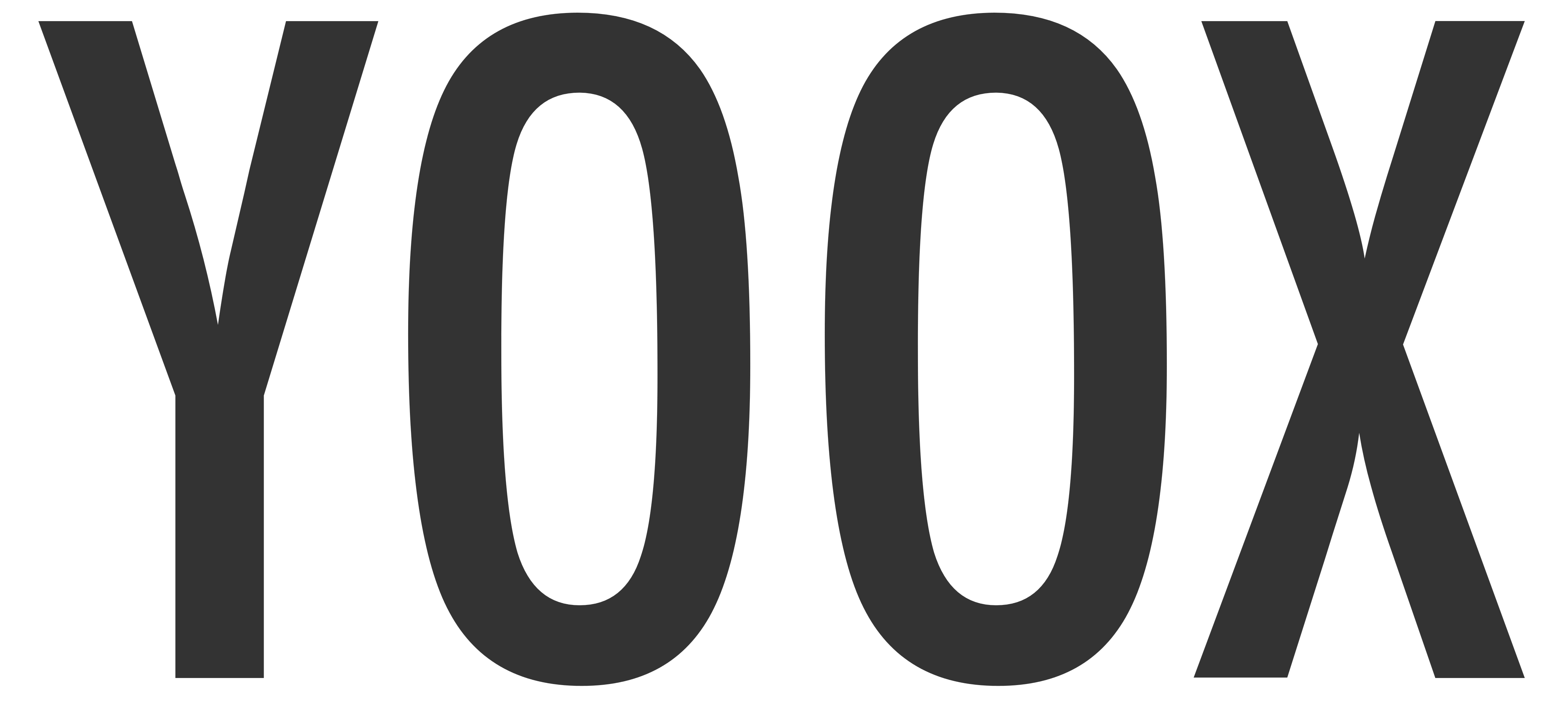 In conclusion, YOOX has established itself as the ultimate online destination for luxury fashion finds. Through its vast selection of designer brands, seamless user experience, commitment to sustainability, and dedication to innovation, YOOX continues to shape the way people experience and engage with luxury fashion. Whether you're searching for a statement piece, seeking inspiration, or looking to indulge in the latest fashion trends, YOOX offers an unmatched platform for discovering and acquiring the finest luxury fashion pieces from around the world.