In an era where technological advancements have transformed the way we travel, booking train tickets has become more convenient than ever. Among the many options available, Trainline stands out as one of the most popular and widely used platforms for booking train tickets in the United Kingdom and various other European countries. However, is Trainline truly the best way to book your train tickets? In this comprehensive review, we will delve into the various aspects of Trainline, including its features, usability, cost-effectiveness, and customer service, to help you make an informed decision.
Overview
Trainline is an online platform and mobile app that allows travelers to book train tickets, check timetables, and plan their journeys. It was founded in 1997 and has since grown to become one of the leading online train ticket retailers in Europe. Trainline offers a wide range of services, including ticket booking, real-time train tracking, and station information.
Features
Ticket Booking: The Trainline allows you to search for train tickets based on your desired route, date, and time of travel. It provides options for both one-way and round-trip journeys. You can select your preferred class of travel and view available ticket options.
Price Comparison: The platform compares ticket prices from different train operators, helping you find the best deals. It provides information on various fare types, including Advance, Off-Peak, and Anytime tickets, so you can choose the most suitable option for your travel needs.
Mobile App: The Trainline offers a mobile app for iOS and Android devices, allowing you to search for and book train tickets on the go. The app also provides features like mobile tickets and real-time journey updates.
Train Information: The Trainline provides details about train services, including departure and arrival times, journey duration, and any transfers or connections involved. It also displays information on train facilities, such as Wi-Fi availability and onboard amenities.
Ticket Delivery Options: After booking, The Trainline offers various ticket delivery methods, depending on the train operator and availability. These options may include collecting tickets at the station, receiving e-tickets via email, or using mobile tickets through the app.
Customer Support: The Trainline has customer support available to assist with queries, ticket changes, or cancellations. They provide online help and support through their website and app, as well as phone support for urgent matters.
It's important to note that while The Trainline is a widely used platform for booking train tickets, there are also other alternatives available. It's worth comparing prices and checking directly with train operators' websites for the best options.
The Trainline is known for providing a convenient way to compare ticket prices from different train operators.
Pricing

Travel Date and Time: Train ticket prices can vary based on the time and date of travel. Generally, off-peak and less busy travel times tend to have lower fares compared to peak hours and busy periods. Booking in advance can also help secure lower prices.
Distance and Route: The distance you're traveling and the specific route you take can impact ticket prices. Longer journeys or routes that involve multiple stops or transfers may be more expensive than shorter, direct routes.
Class of Travel: Train operators often offer different classes of travel, such as Standard Class and First Class. First Class tickets generally come at a higher price due to additional amenities and more comfortable seating arrangements.
Ticket Type: Train operators offer various ticket types, such as Advance, Off-Peak, and Anytime tickets. Advance tickets are usually cheaper but come with specific travel restrictions, such as being valid only on a specific train and date. Off-Peak and Anytime tickets offer more flexibility but may be priced higher.
Demand and Availability: Ticket prices can also be influenced by demand and availability. During peak travel seasons or popular events, prices may be higher due to increased demand. Additionally, if there are limited seats available on a particular train, prices may be higher as the availability decreases.
It's important to note that The Trainline compares prices from different train operators, so the prices you see on the platform may vary depending on the specific operator and route you choose. It's always a good idea to compare prices across different platforms and directly with train operator websites to ensure you're getting the best deal.
When using The Trainline, you can input your travel details, and the platform will display the available ticket options along with their respective prices. You can then compare the prices and choose the option that suits your budget and preferences.
Remember that prices can change frequently, so it's advisable to book your tickets in advance to secure the best fares.
Ticket Options and Offers
Trainline provides a wide variety of ticket options to cater to different passenger needs. These options include standard and first-class tickets, as well as discounts for children, seniors, and people with disabilities. The platform also offers flexible and refundable tickets, which can be beneficial for travelers with uncertain plans.
One of Trainline's standout features is the ability to split your journey to find cheaper ticket combinations. This feature can potentially save travelers money on certain routes. Trainline also provides access to exclusive discounts and promotions, making it an appealing choice for budget-conscious travelers.
Is Trainline Legit?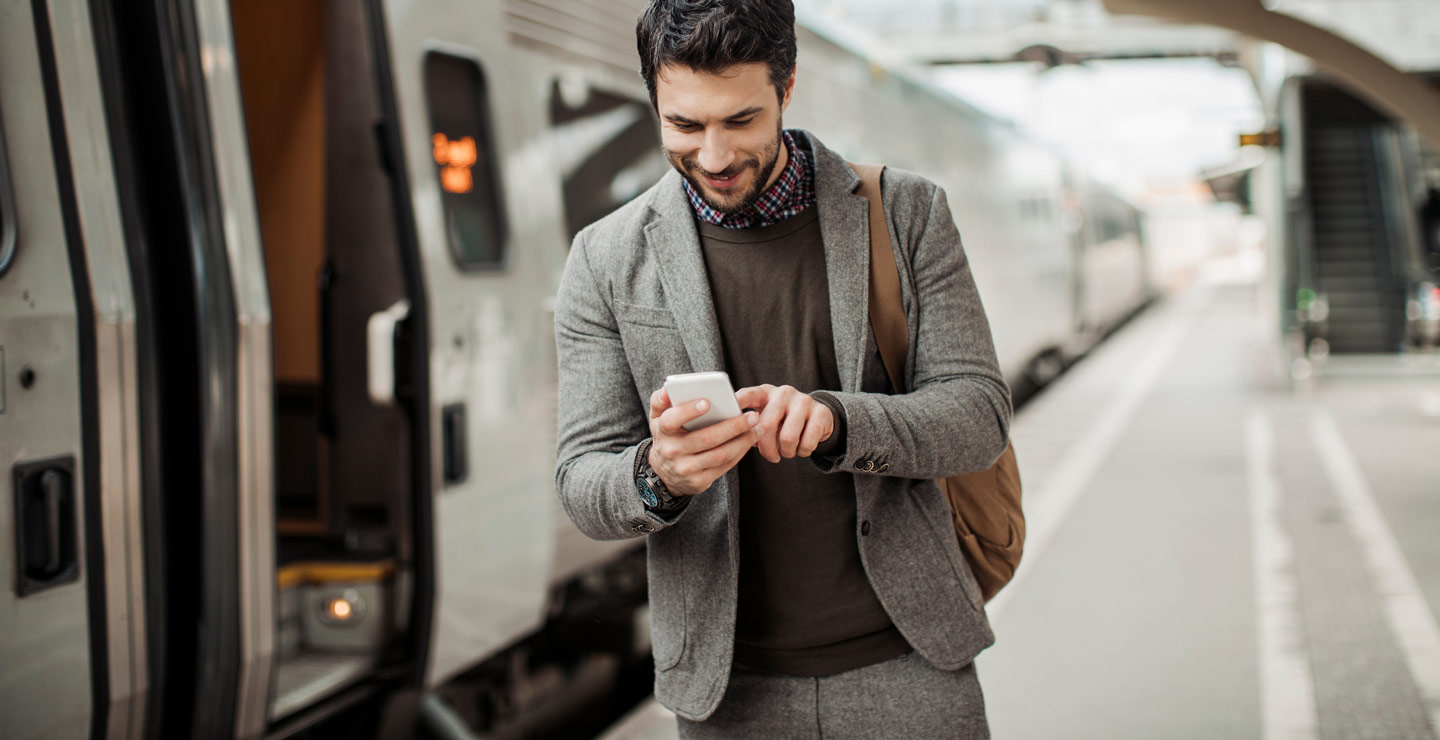 Yes, The Trainline is a legitimate and well-established online platform for booking train tickets. It is one of the leading train ticket booking platforms in the United Kingdom and is widely used by travelers to search for train schedules, compare prices, and make reservations.
The Trainline collaborates with various train operators to provide a comprehensive range of ticket options and travel information. It has been in operation for many years and has built a solid reputation within the industry.
It's important to note that while The Trainline is a reputable platform, it's always a good idea to exercise caution and ensure you are using the official website or app when making bookings. Be cautious of phishing attempts or unofficial third-party websites that may try to imitate The Trainline. To ensure you're on the legitimate platform, it's best to directly visit The Trainline's official website or download their official app from trusted sources.
If you have any concerns or doubts, you can verify the legitimacy of The Trainline by checking reviews, customer feedback, and using trusted sources of information.
Remember to review the terms and conditions, as well as any refund or cancellation policies, when making bookings through The Trainline or any other ticket booking platform.
Customer Support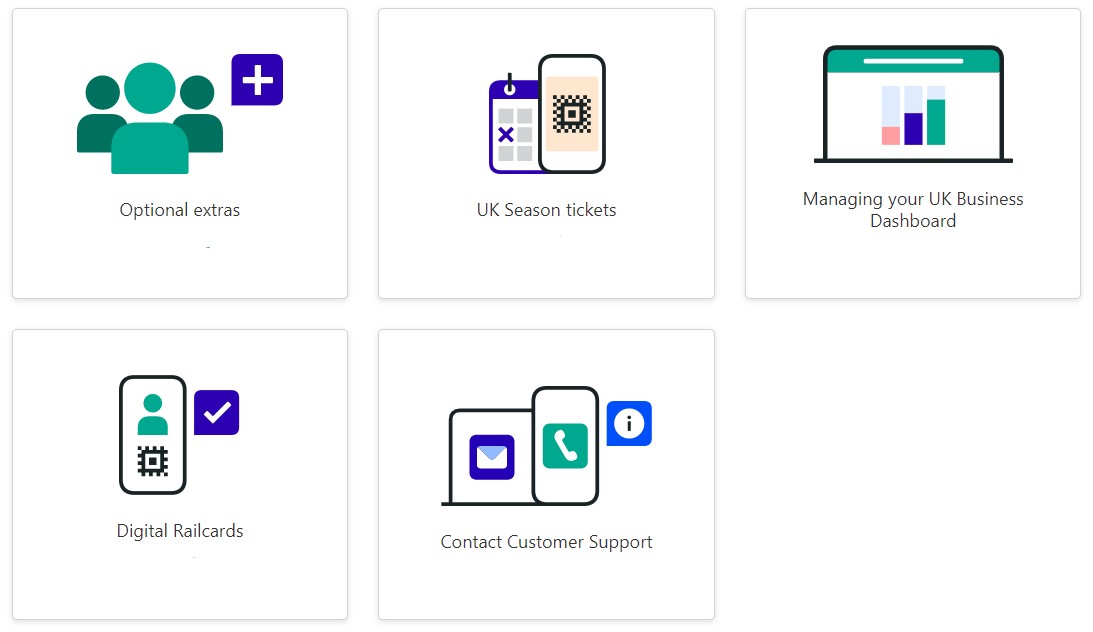 The Trainline provides customer support to assist users with their inquiries, issues, or any assistance they may need.
When contacting The Trainline's customer support, it's helpful to provide specific details about your issue, such as your booking reference number or any error messages you encountered. This will assist the support team in addressing your query more effectively.
Please note that the availability and methods of customer support may vary, and it's advisable to visit The Trainline's official website or check their Help Center for the most accurate and up-to-date information regarding customer support channels and operating hours.
Conclusion
Trainline is undoubtedly a popular and convenient platform for booking train tickets in the UK and Europe. Its user-friendly interface, wide range of ticket options, and additional features make it a compelling choice for many travelers. The ability to split journeys and access exclusive discounts further adds to its appeal.
However, the platform is not without its drawbacks, such as the booking fee and potential issues with customer service response times. To determine if Trainline is the best way to book your train tickets, it's advisable to compare its offerings with other ticket booking platforms, taking into account your specific travel needs and priorities.
Ultimately, Trainline can be an excellent choice for travelers looking for a user-friendly and comprehensive platform to book their train tickets. By weighing the pros and cons and conducting a price comparison, you can make an informed decision on whether Trainline is the best option for your train travel needs.
Latest posts by Hershel Reyes
(see all)